by Roman Stolyar
for Jazz.Ru Magazine
(see original Russian text)
There was an early March morning of the year 2015 when I got a message from Swiss company Swatch – and this message started the story. By the message, my staying at Swatch art residency was confirmed; it was said that they were looking forward to my appearance in Shanghai in April 2016. The period of staying was three months; the place of staying was luxurious Swatch Art Peace Hotel resided in The Bund, the fanciest area of Shanghai. The purpose of my staying was, as I applied for, to create an improvising orchestra uniting musicians from various music spheres. Series of workshops were planned for developing common music language and establishing deep liaison between orchestra participants allowing them to create music in real time without any pre-agreement, score or conducting.
Having one year prior to the visit seemed quite enough; nevertheless, I decided to act immediately. Firstly, I tried to use official channels to establish contacts with Shanghai music institutions, but it didn't work – neither Shanghai Conservatory of Music, nor local jazz school responded to my requests. Luckily, while searching for contacts in Internet, I suddenly found an essay on music scene in China written by American pianist and musicologist Tobin Chodos. It was clear that he knew the subject much better than me, so I decided to ask his help – and he replied to my email in two hours with a list of important contacts in Shanghai, though we never met. Since that moment the real preparation of my trip got started. Through exchanging emails with Shanghainese musicians, I found two important things. First was that my project caused their interest, so there was obviously a chance to gather people for that. Second was that my project fitted the interests of JZ School, the most active jazz school in Shanghai; they were going to open a new campus and considered my project as a promotional tool and an addition to the JZ School regular educational program. That's why they agreed to allow our orchestra gatherings in nice and cozy concert hall resided in the new JZ School building.
Finally, a year after, I arrived in Shanghai. It was the 2nd of April, and Waitan riverbank was crowded as always despite of goring outside. Shanghai is a weird mixture of East and West: the pedestrian area of East Nanjing Road seems quite similar to Times Square, but make few dozens steps aside – and you are in calm Chinese province with its small shops and the omnipresent smell of street food. Almost any kind of music can be found here: you can find hard rock and ethnic music in Mao Live House, rhythm'n'blues and reggae in Cotton Club, dance parties in 1920s style in Le Petite Fontaine, hip hop and electronic music in Shelter… And, of course, there are many venues for jazz music here: Heyday, The Pearl, Wooden Box, and – the most known – JZ Club which is now in the process of moving .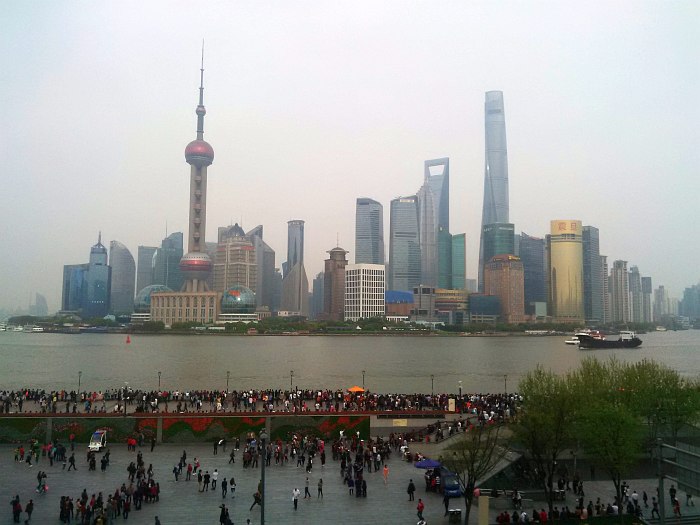 However, there is no single venue for free improv in Shanghai, and examples of freely improvised music are very few. Some musicians, though, tried to play this kind of music, but it didn't go well: it seems there is no place for experiments in the commercially oriented atmosphere of this city. Besides, all musicians are busy as hell here – they are not as many as needed for clubs, bars and outdoor shows in the city populated by 24 million people. Musicians from all over the world work here: I met Spanish, Germans, Israeli, Australians, Russians, Ukrainians playing jazz here (and jazz is not the only kind of music they can play, otherwise it wouldn't be possible to survive). And Americans, too. Alec Haavik, one of the most well-known jazz musicians in Shanghai (and not only because of his height and exotic look – he likes wearing bright and extravagant costumes), is one of them. Moved in Shanghai eleven years ago, he became a true engine of local jazz scene. His activity is beyond any borders: he plays in most of local jazz groups, teaches jazz saxophone and leads his own big band performing, among others, original pieces composed and arranged by him.
READ MORE: the complete story of the JZ Improvising Orchestra in Shanghai!